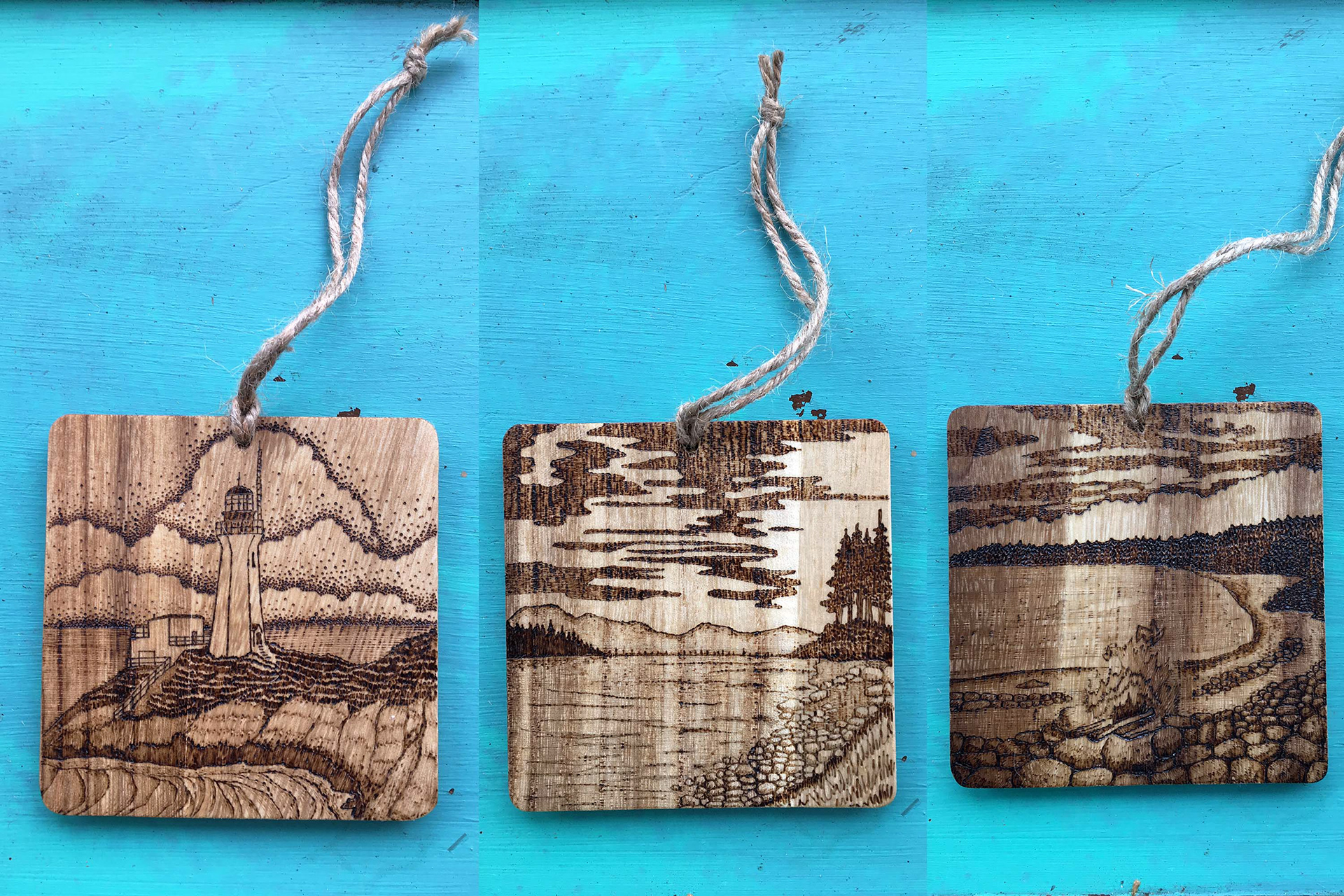 Large Ornaments
From left to right Sheringham Lighthouse, Whiffin Spit and Beach Fire. Each 4.75" square
 ornament was wood burned by hand and inspired by some of my favourite places in and around my home town.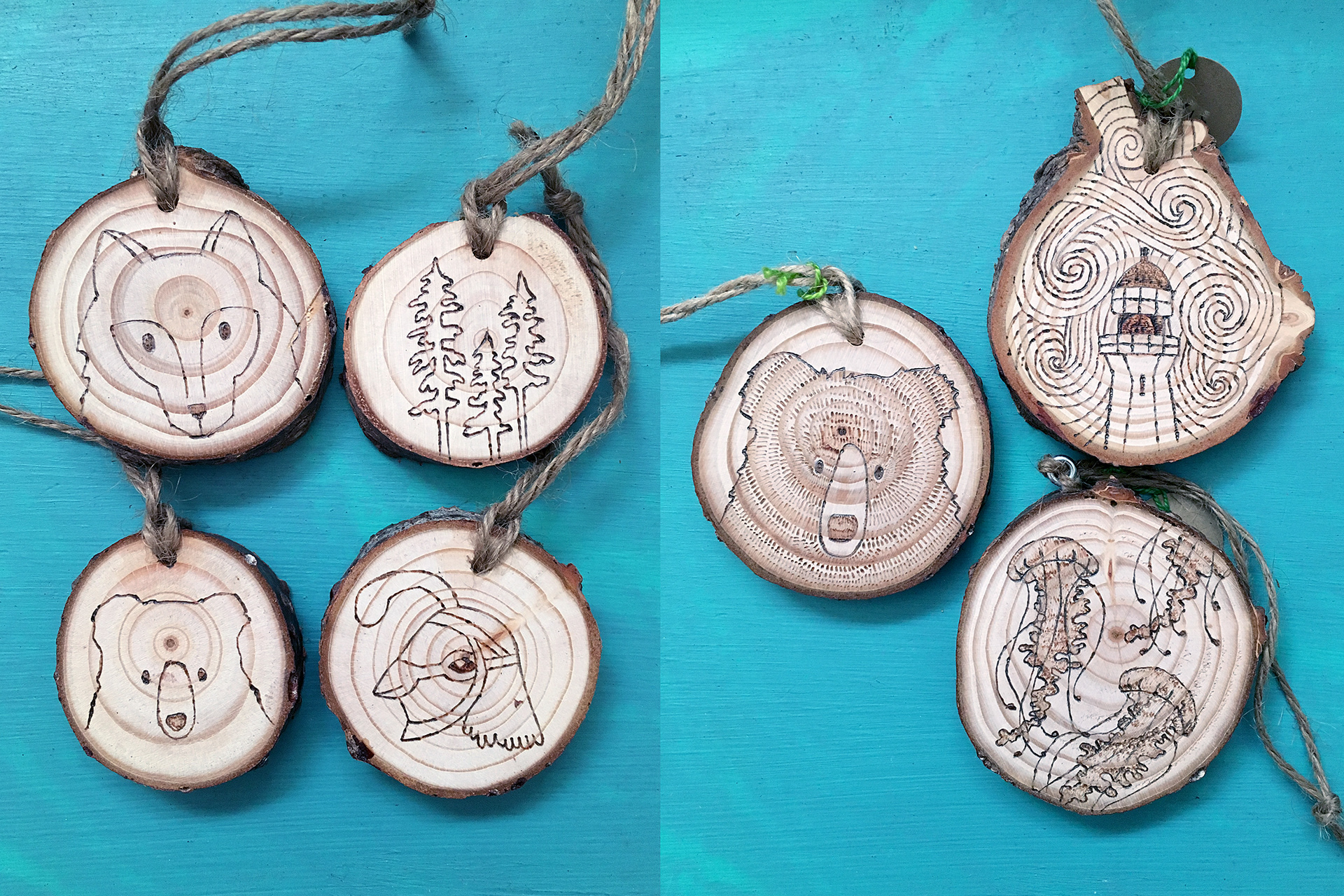 Wood Slice Ornaments
Each year I collect Christmas trees headed to the chipper. With a little help, I dry, cut, sand and wood burn each one by hand. Images range from simple outlines on smaller pieces to more intricate designs on the larger rounds. All are inspired by the animals, scenery or landmarks of the west coast.