Moose spirit animal watercolour painting. A radial patten of very small brushstrokes are combined with soft washes to make up the beautiful texture of this painting. Part of an animal portrait series.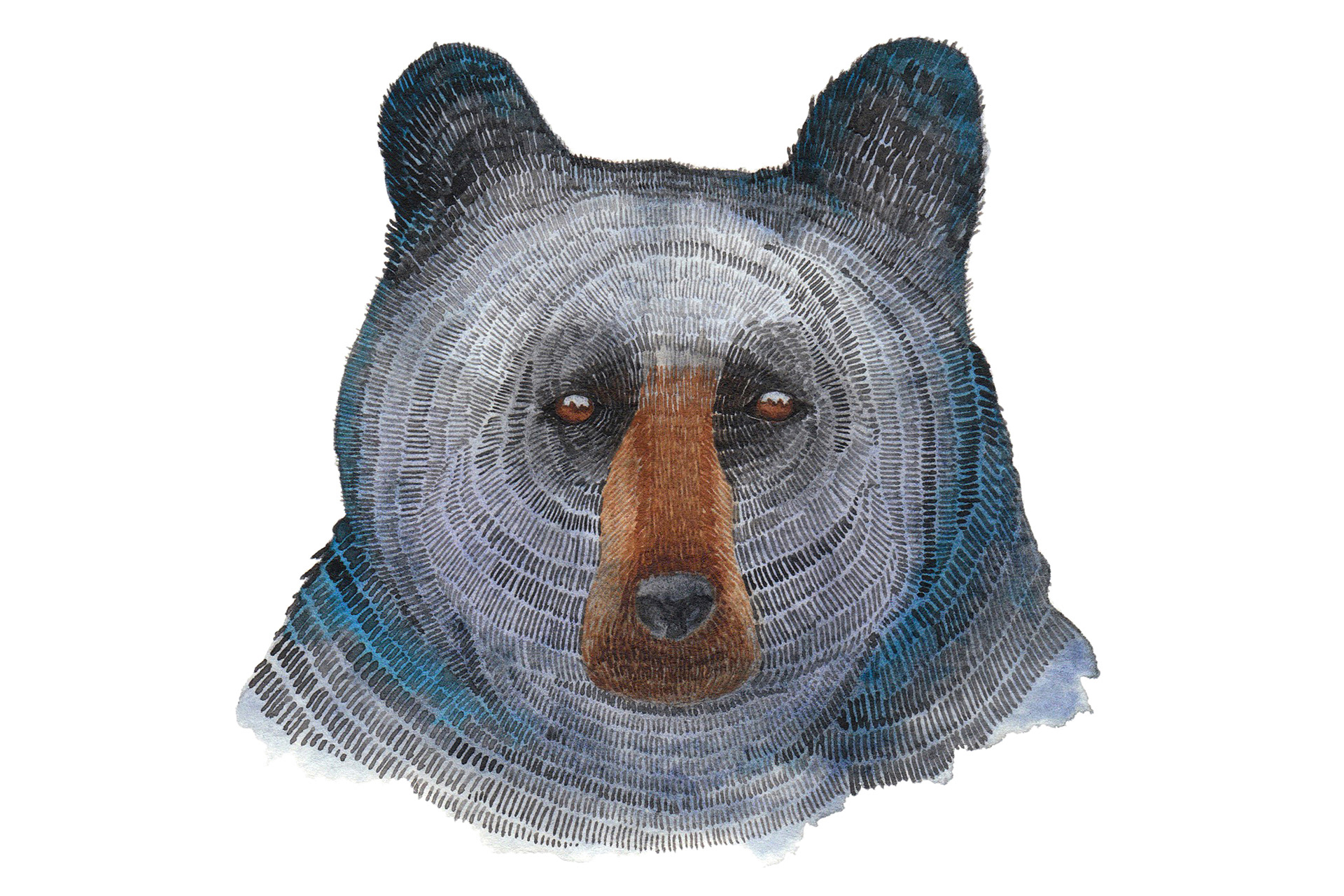 The black bear, a symbol of strength and confidence. A watercolour painting containing washes of colour and fine detail with tiny, radial brush strokes.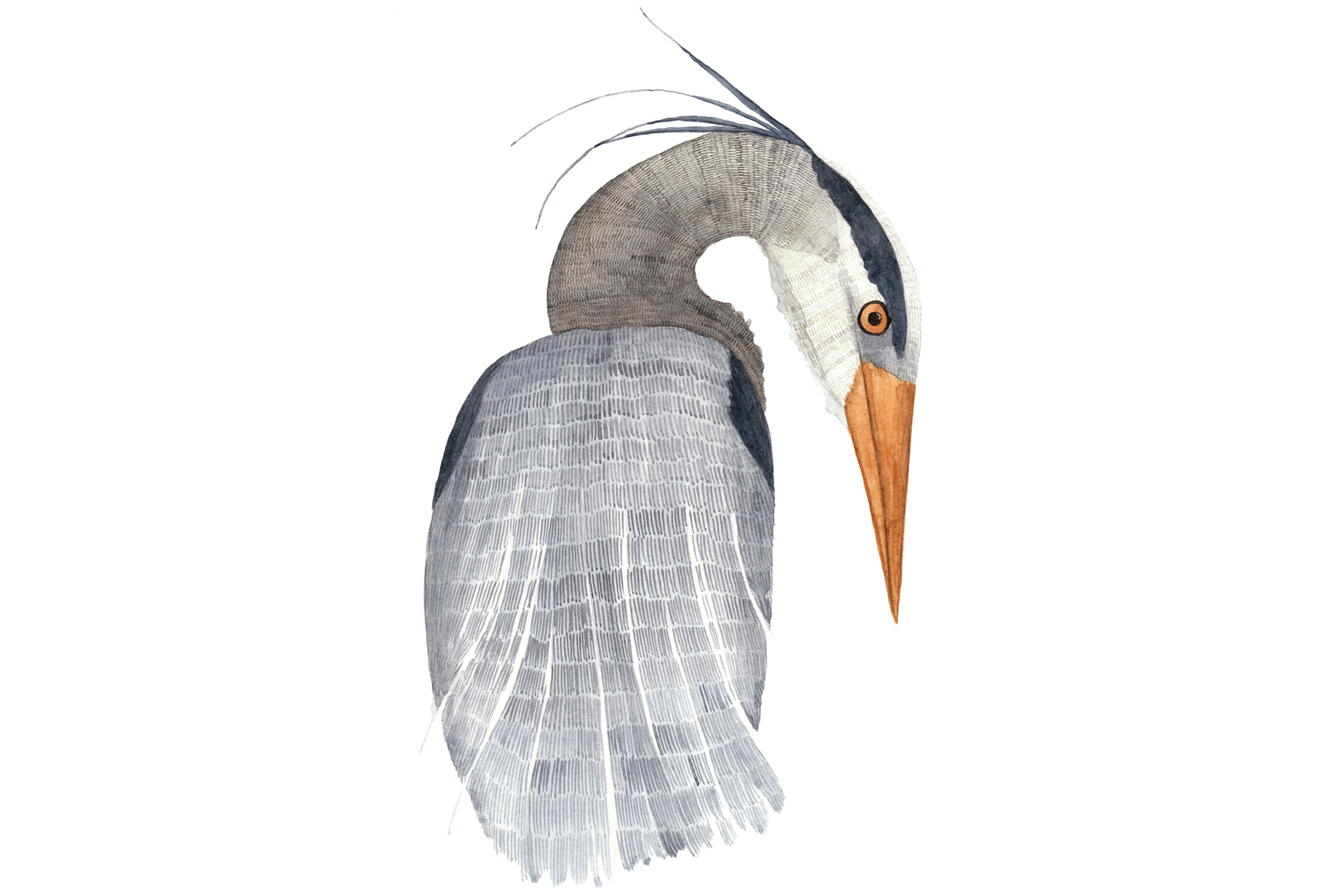 Great Blue Heron
This statuesque bird is a watercolour painting and included in the spirit animal bird series.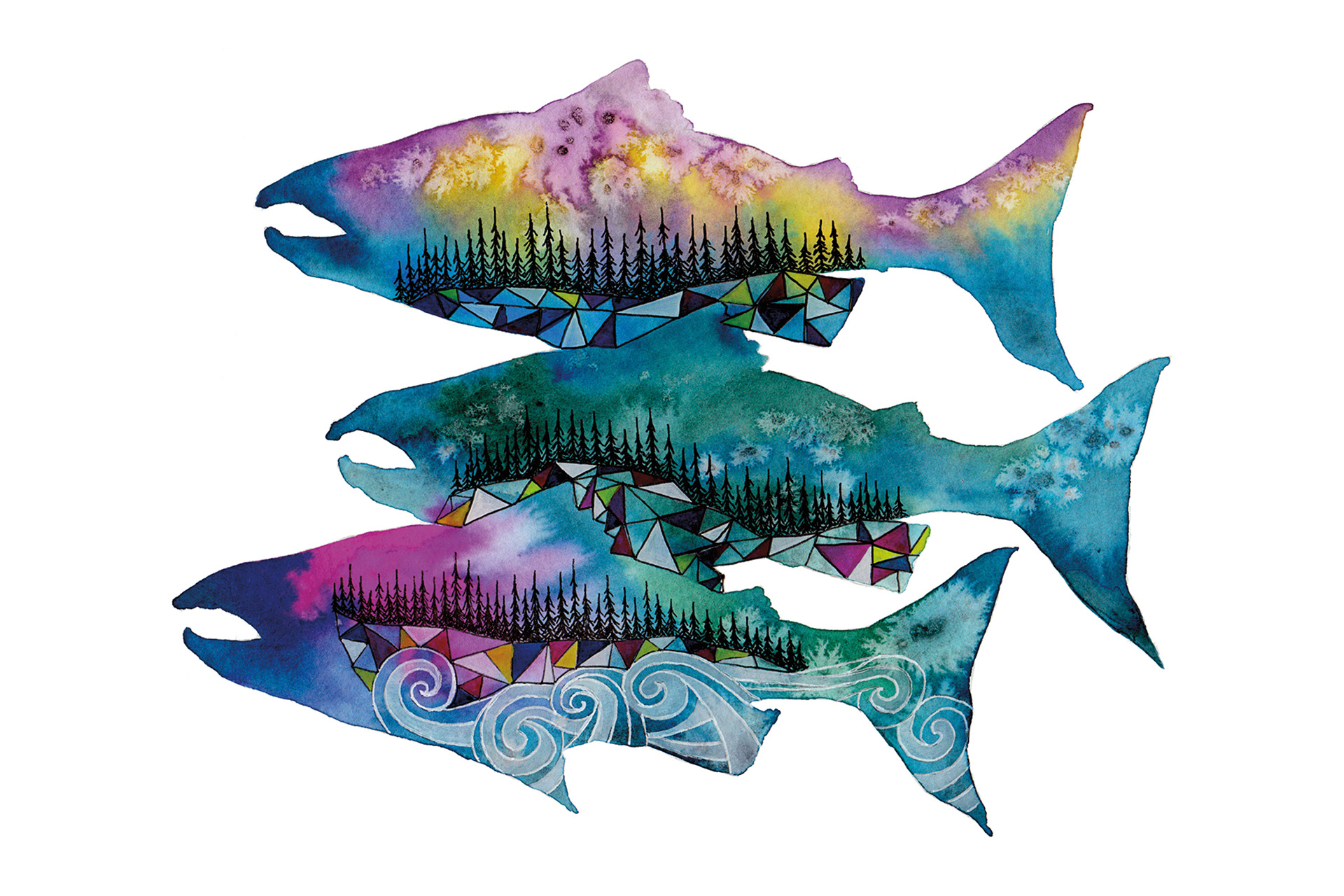 Salmon Season
Mixed media piece. West coast imagery is layered with pen and gouache over watercolour washes. 
Giant Pacific Octopus
Dappled watercolour texture give the octopus its texture.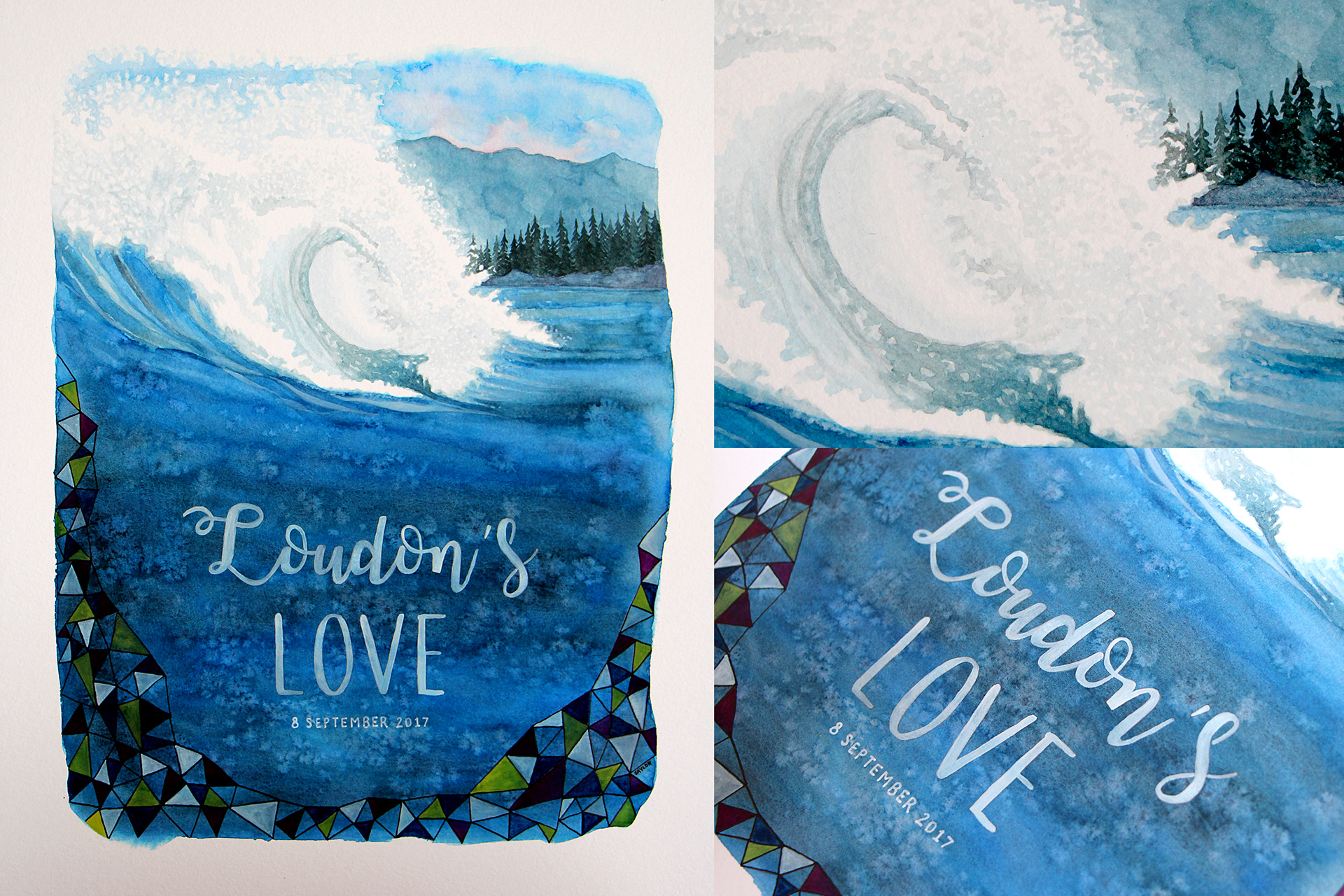 Loudon's Love
A mixed media commission capturing the beauty of our rugged west coast. This painting travelled across the Atlantic to it's home in Wales as a wedding gift.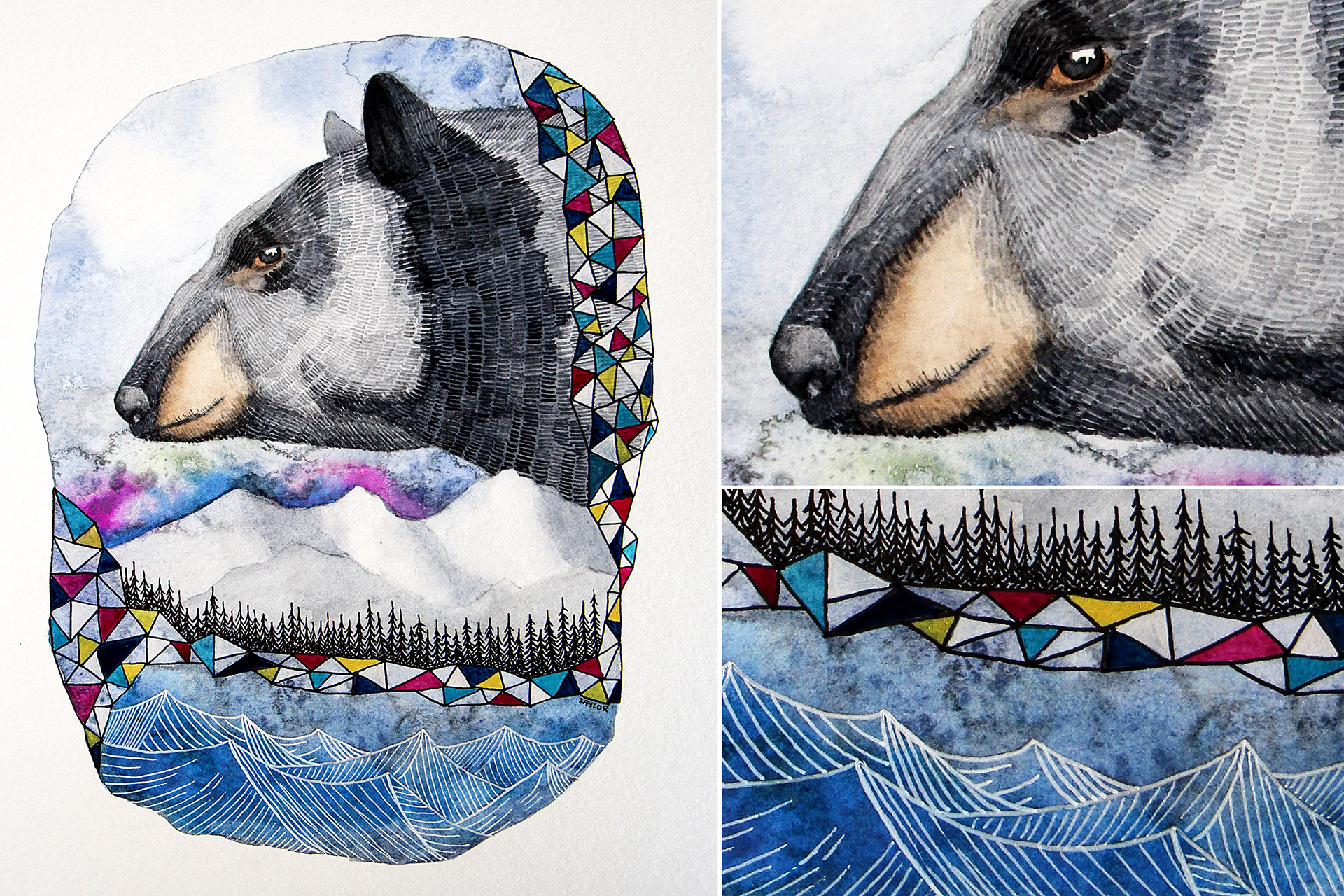 Bear Commission
The King of the west coast. A mixed media commission capturing the elements of British Columbia that make it truly unique and beautiful.