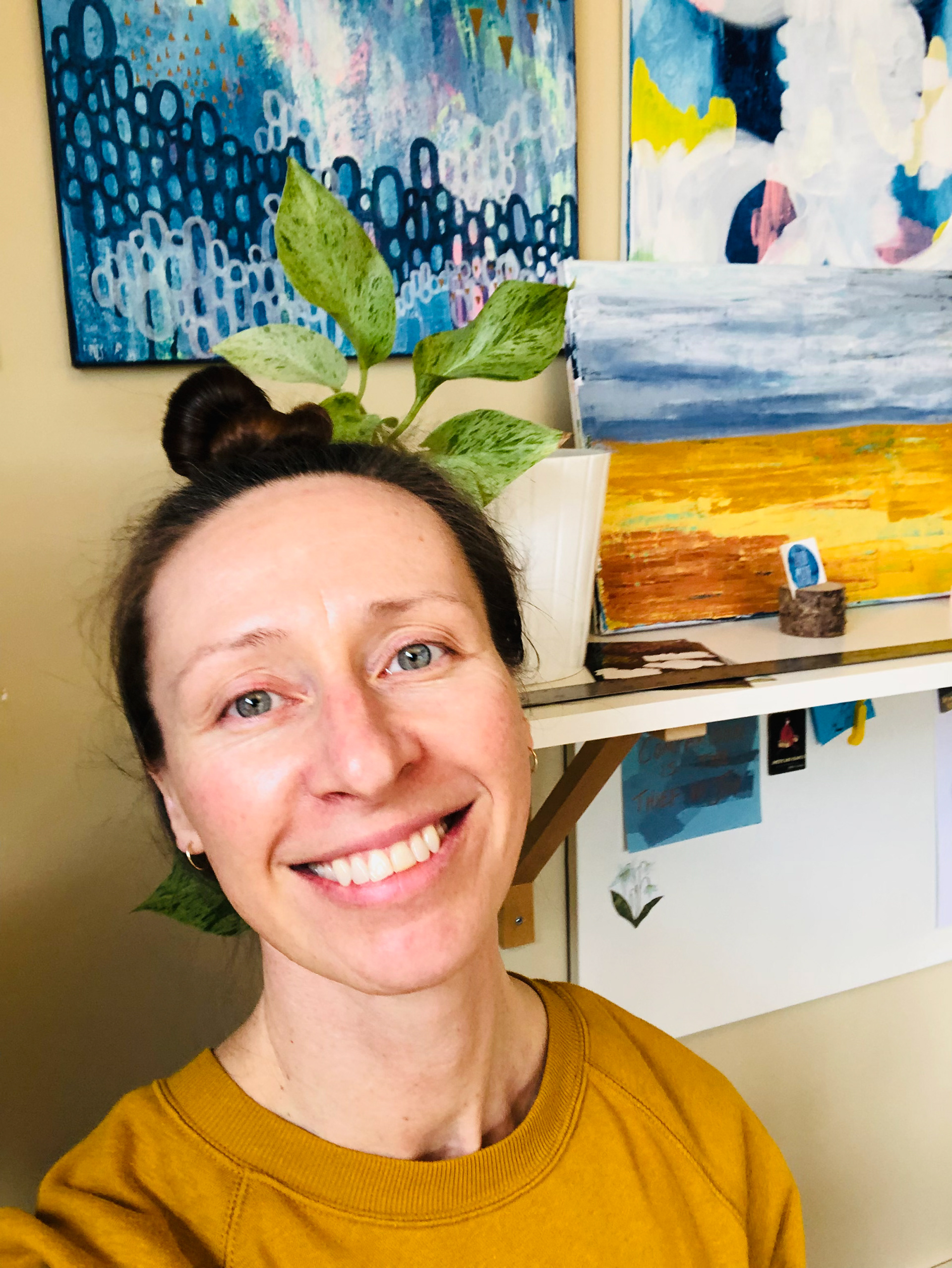 Jeannine is an artist on the West Coast of Vancouver Island working with watercolour, wood burning and printmaking. She is a lifelong dreamer with a curious mind. You may find her snapping pictures of mushrooms along a hike, walking along a beach searching for treasure, chasing bees in her garden or lost in thought amid projects in her studio. Ten years as a graphic designer has served as a valuable asset and influences her style and composition. 
I was born and raised on the Canadian Prairies and now proudly call the southern tip of Vancouver Island, British Columbia my home. I'm inspired by the shield of mountains, the canopy of trees, and the diverse flora and fauna in the rain forest around me. Forever marvelling at the vibrant skies, misty mountains and expansive ocean.
My main focus is watercolor painting with a few mixed media elements. I also explore acrylic painting, printmaking, and wood burning.